lab Centrifuge Tube
Before purchasing a new Lab Centrifuge Tube, it's important to consider how you'll use it. Different types of centrifuge tubes perform different functions. The overall quality of a tube depends on several factors. To ensure the highest level of safety, purchase a screw-capped tube. Screw-capped tubes are easier to close, which is a plus for large batches. They also provide a tighter seal, making them less likely to be accidentally opened when processing volatile or heated samples.
To avoid contamination, choose a tube that's compatible with the chemicals you'll be using. Different materials react differently to different centrifuge speeds. When buying a lab centrifuge tube, make sure the material is compatible with the chemicals you'll be using. You'll also want to consider the capacity. A lab centrifuge tube can
hold up to 50 mL
of material. Microcentrifuges accommodate smaller volumes in disposable plastic tubes.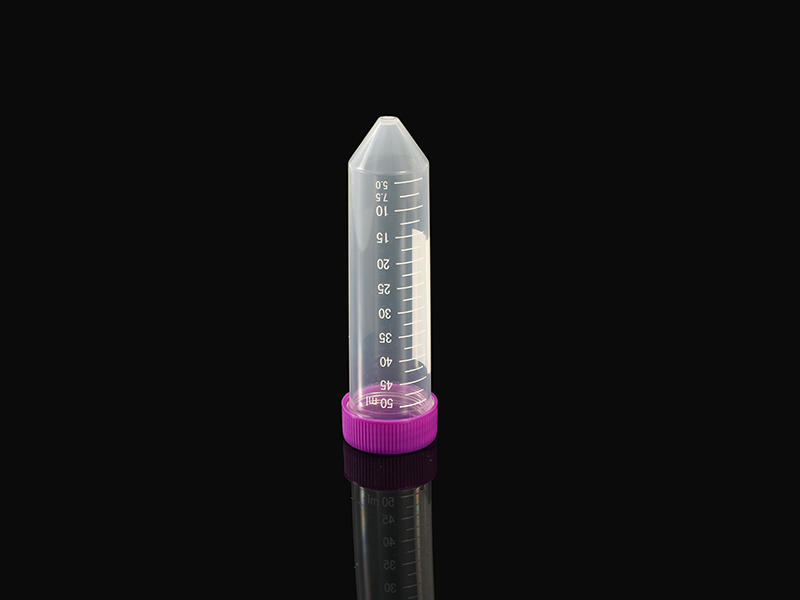 For daily use, the Mingji Centrifuge Tube is a convenient choice. The microcentrifuge tubes have large white solvent-resistant labeling areas and black, easy-to-read graduations. Mingji Centrifuge Tube is also autoclavable and sterilized. While the Mingji centrifuge tubes are ideal for laboratory applications, the quality of their construction means they're not just suited for research use.
plastic Centrifuge Tube
There are several factors to consider when purchasing a plastic Centrifuge Tube. Quality and performance are important factors to consider when purchasing a centrifuge tube. Consider your needs and budget when choosing a plastic centrifuge tube. Below are some tips to help you choose a tube. Listed below are some important features to look for when choosing a centrifuge tube. You can also check the manufacturer's instructions for proper use.
Plastic Centrifuge Tubes are made of medical grade PP material and are used widely in biochemistry, molecular biology, and clinical chemistry research. The conical bottom design helps prevent spills and ensure a tight seal, and the tubes come with graduation marks to ensure accurate results. Plastic tubes are also more affordable than glass centrifuge tubes and are much easier to organize and label. Compared to glass tubes, plastic centrifuge tubes are better for disposing of used tubes. Just make sure to avoid corrosive substances when using plastic centrifuge tubes.
Plastic Centrifuge Tubes are more versatile than glass centrifuge tubes. They can hold different kinds of materials and are more durable. Glass tubes are more expensive, and can break easily if they are not handled properly. Also, glass tubes are fragile and must be handled with extreme care, as even a slight scratch could lead to failure during the spinning process. They are also more likely to contaminate samples, so plastic tubes are the preferred choice for most labs.
Plastic Micro Tube
The Cell Strainer system offers a fast and simple solution for cell isolation and separation. This system features a polypropylene frame and nylon mesh, three color-coded pore sizes, and an advanced frame/housing design. This design minimizes the air-lock effect, preventing messy spillovers and other undesirable effects of centrifugal force. COP is also resistant to solvents and acids, making it a great choice for microcentrifuge tubes.
Mingji Bio offers a comprehensive line of disposable microcentrifuge tubes made of polyethylene and polypropylene. Tubes are available in a range of sizes from 0.5mL to 50mL, with a wide selection of caps to choose from. They are also available with graduated graduations for more accurate sampling. Polypropylene microcentrifuge tubes are resistant to most chemical reagents, including phenolphthalein, and can be autoclaved at 130oC.
Microcentrifuge tubes are a must-have for the biological laboratory. Microcentrifuge tubes are made of polypropylene, allowing for a wide range of temperatures and can be used for centrifugation and balancing rotor applications. They are also inexpensive, and can hold from a few microliters to five milliliters of liquid. Many microcentrifuge tubes have frosted writing sections for labeling, and are available with flat, conical, and round bottoms.