If you are a beginner and are just learning about PCR, you might want to purchase a 0.2mL PCR Tube. 
0.2mL PCR Tube
0.2mL PCR Tubes
are available in several different configurations. Some models come with optical or flat caps for enhanced flexibility in opening and closing. These tubes are compatible with standard 96-well heat blocks and are made from prime virgin polypropylene. The 0.2mL PCR Tube is available in a wide variety of colors. You can select the type that best matches your needs, including fluorescent, luminescent, or real-time PCR applications.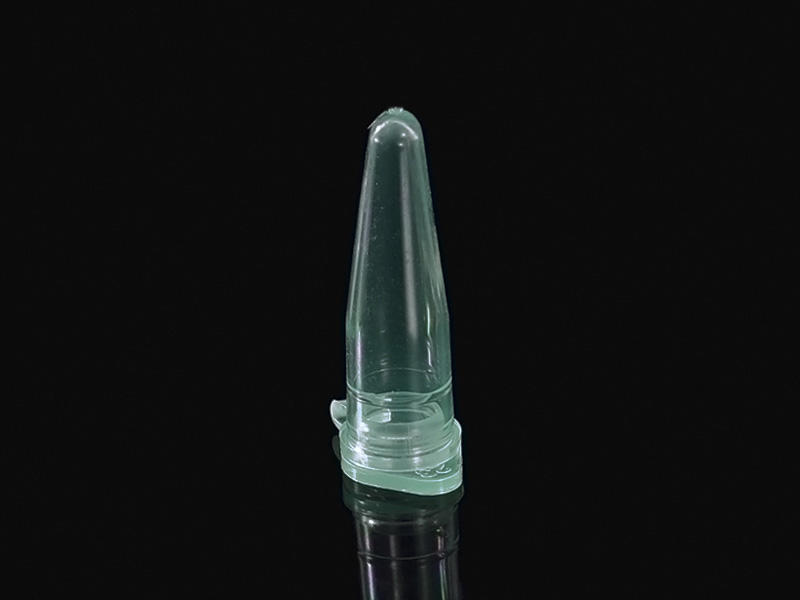 Whether you need a single tube for one test or a series of PCR tests, 0.2mL PCR tubes provide convenience. Many of these reagents can be stored in your refrigerator for long periods of time. Depending on the size and type of sample, 0.2mL PCR tubes are usually pre-filled with a standard reaction mix. If you're planning to run multiple experiments with a single sample, the tubes can be kept in an airtight container for longer storage.
0.2mL Strip Tube
PCR Strip Tubes come in different sizes to suit your needs. The 0.2mL version is available with optical or flat caps. They have excellent thermal and centrifugation compatibility, and are made from prime virgin polypropylene. These tubes have an autoclave-safe polypropylene material and are ideal for real-time PCR. For greater convenience, these tubes are ideal for use with 96-well heat-block systems.
The 0.2mL tubes are available in an 8-strip format to make loading in 8 x 12 thermal cyclers easier. Matching 8-cap strips are available separately and are listed under "You May Also Need" on the product's website. There are also 0.6mL individual PCR tubes with a dome-shaped cap. For best results, use the 8-strip format. You can also purchase 0.2mL tubes without caps.
0.2mL Vial
The  mingji 0.2mL PCR Tubes are made from virgin polypropylene, a low-temperature, high-transfer material that offers optimum heat transfer in thermal cyclers. The domed caps of these tubes are RNase-free and DNase-free, and they are designed to fit snugly inside heat blocks. PCR applications can also be performed using these tubes, as they can be transferred to 0.5mL or 1.5mL microcentrifuge tubes. This is an excellent choice for concentration studies.
PCR Tube 0.2mL Vials can be used with all thermal cycler blocks. They are easy to use and feature integral "snap shut" caps. They feature a thin wall design and are certified RNase-, DNase-, and endotoxin-free. Furthermore, they are produced in a certified ISO-9001 facility and feature high-quality assurance. They are tested and traceable to ensure the highest degree of accuracy.
0.2mL Cap
PCR Tubes with a dommed cap are often used for thermal cyclers. This type of cap is designed to increase the overall height of the tube while preventing condensation and evaporation. This type of cap is also available in a variety of colors. The following are a few benefits of the dommed cap:
Polypropylene: Made of virgin polypropylene, these tubes have a thin wall and high transparency. This makes them a good choice for thermal cycling and centrifugation. These tubes also come with flat or domed caps and are compatible with most common thermal cyclers. They come packaged in resealable plastic bags and are RNase and DNase free. You can count on these tubes to work reliably for years.
0.2mL Top
0.2mL Top of PCR Tubes are used in the PCR, qPCR, and DNA extraction processes for molecular biology. Their standard volume helps to minimize the use of expensive reagents and allow rapid heating in the thermocycler. In addition, they are ideal for small samples and are made from high-quality polypropylene. The material used to make them is non-toxic and free of RNase, which ensures the safety of samples. These tubes also feature optimal seals and minimize the risk of evaporation and contamination.
0.2mL Top of PCR Tubes are available in single tubes or strips of eight. You can also purchase a strip of 8 caps to go with your 0.2mL Tubes. This makes it easier to prepare PCR samples for analysis. A single tube contains approximately 2 mL of reagent, and a strip of eight tubes has eight caps. The strips are made of polypropylene, and the caps are non-autofluorescent and pyrogen-free.
0.2mL Cap Strip
The 0.2 mL PCR Tubes from Mingji Scientific have smooth, uniform walls. Compatible with virtually all thermal cyclers on the market, they're certified RNase/DNase and pyrogen-free. These tubes have a 0.2 mL capacity and a cap that attaches at an angle. The 0.2 mL tubes are autoclave-safe and feature a durable construction.
The tubes are available in eight-strip configurations in different colors. These 0.2 mL tubes feature uniform ultra-thin wall thickness for improved thermal transfer. They're also made of medical-grade polypropylene and free from contaminants. You can choose from plain, domed, or flat caps. The 0.2-mL PCR Tubes feature an insertion cap that ensures a tight fit.